Combining Human and Artificial Intelligence for Technical Agility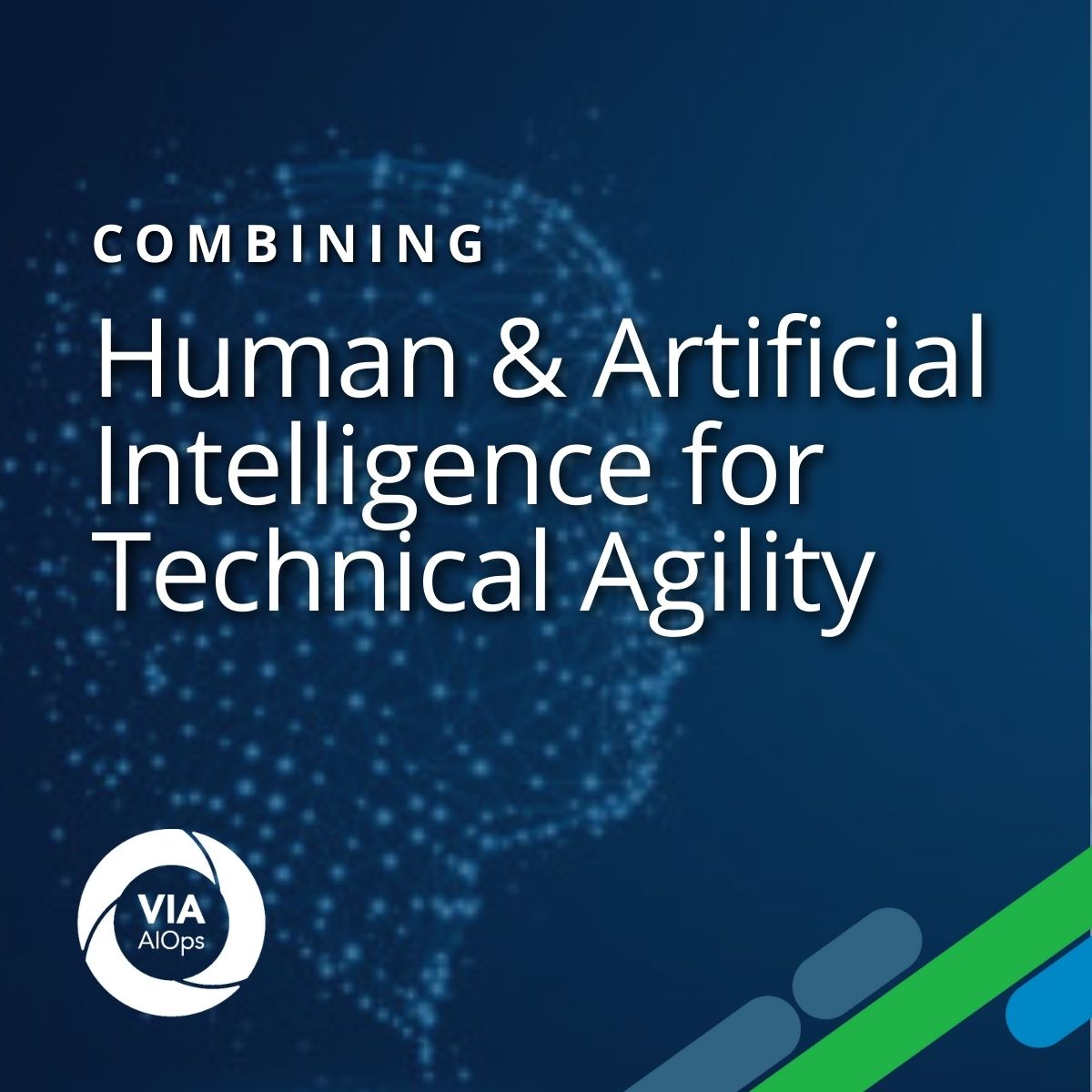 Telcos, service providers and enterprise IT can attest to the fact that managing complex networks generates a lot of data. Managing the scale and complexity of 5G, for example, requires technical agility – the ability to gather, analyze, make decisions and take ACTION on the tidal wave of data at their disposal. These organizations are adopting next generation AIOps.
Data driven network operations management ensures agile response to faults that impact the customer experience. Massive 5G networks are generating events at rates faster than human intelligence alone can process. Combining AI, artificial intelligence, with human intelligence results in reliable and predictable root cause analysis required for identifying service impacting failures – knowing about failures BEFORE the customer reaches the contact center. More important, solutions that incorporate root cause with prescriptive and predictive analytics result in the kind of automation that telcos and enterprise IT need to meet and exceed the expectations of customers for service.
5G is revolutionizing the network and IT landscape for telcos and enterprise IT. For enterprise IT, the advent of new age, ultra-low latency applications and the challenging requirements of high bandwidth are prioritizing consideration of new technology and processes for automating fault and performance management.
Vitria's VIA AIOps, a next generation AIOps solution, provides the analytics, AI and automation that improves service operations which is critical in delivering a positive customer experience. Numerous case studies have identified the capabilities associated with AI solutions that result in financial benefits. These are the five categories used to measure whether an analytics-based solution, like VIA AIOps, delivers financial benefits. VIA AIOps incorporates these features to change the game for service operations.
Makes sense of complex data – looks for patterns to predict/prescribe resolutions
Automates processes – intelligent automation enables decisions and orchestrates task completion
Looks beyond the fault – adds information to enrich the recommended action
Supports business planning by providing a look back at the success of root cause and response automation and change management to potentially prevent the same issue from recurring
Augments human capabilities using digital fingerprinting and relevance ranking to build confidence in automation.
Vitria's VIA AIOps enables Service Operations to automate targeted remediation, even preventing issues from recurring in the future. VIA enables customer experience assurance while decreasing operating costs. With VIA AIOps your Service Operations team is assured of knowing about service impacting issues before customer calls reach the contact center.
VIA connects the dots – by correlating signals coming from disparate functional silos. VIA breaks down silos and enables operations to automate remediation. VIA provides total ecosystem observability and explanatory AI to increase confidence in automation, which speeds mean time to repair.
VIA AIOps provides intelligent automation across all layers of service delivery to prevent revenue leakage by protecting the customer experience and the average revenue per user (ARPU).