How AIOps Minimizes Fault Management Challenges
Fault Management Challenges With the complex web of interconnected systems composed of virtual and physical infrastructure, internal and public networks and interdependent applications, fault management is a constant challenge. Traditional fault management relies upon siloed monitoring tools that each address a separate layer within the technology stack. Each monitoring system generates volumes of alarms. Service Reliability Engineers (SRE) review the alarms and determine if a ticket should be opened. Interrelated issues across systems result in multiple tickets being opened and separate teams taking actions that may not be addressing the true root cause, wasting time and resources. When it is finally determined that the seemingly independent issues may be related, a cross-functional team is formed to determine the true root cause and engage the appropriate fix-agent or task to resolve the issue. While this traditional fault management process plays out, customer frustration climbs. This slow, labor intensive process is no longer effective. It is too time consuming and too costly.
In order to reduce the time to detect issues, accelerate resolution, and reduce cost, signals across the operating environment from the IT elements, to the network and the application most be ingested, correlated and analyzed. Effective fault management requires noise reduction across service layers, automation to reduce the level of human intervention, and integration with existing processes and management systems. VIA AIOps by Vitria dramatically improves fault management and service assurance across the technology stack and between applications, optimizing operations and improving the customer experience.
VIA AIOps improves the customer experience and reduces cost by lowering the time to detect incidents and accelerating time to resolve them. It's a next generation AIOps application that acts across the entire incident pipeline from observation, to analysis and action. VIA delivers automated analysis and remediation of service and customer impacting incidents across all layers of service delivery.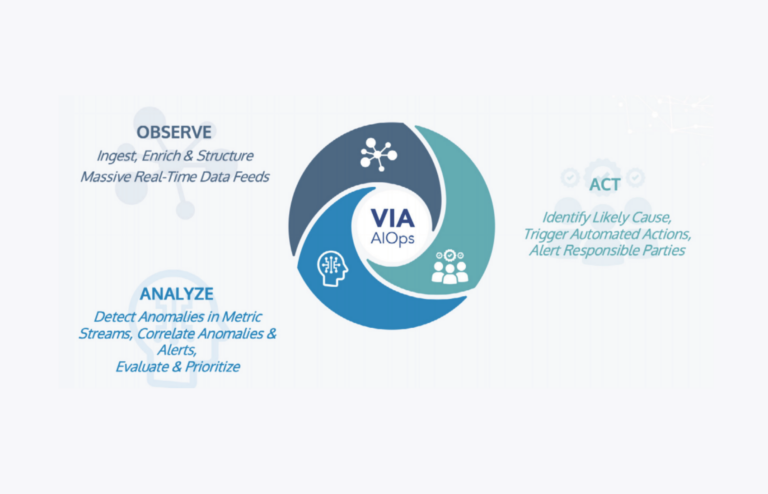 Organizations that have implemented VIA AIOps have experienced:
• 18% fewer customer support contacts annually
• 25% reduction in augmented staff
• 22% lower tool license cost
• 12% fewer technician visits
To learn more click here.