Take The Next Step! Review the Results of Your Product Evaluation Checklist For Next-Generation AIOps.
Have you downloaded the Buyer's Guide for AIOps Applications and completed the product evaluation checklist? Let us help you assess your results against your business needs and provide you with actionable recommendations.
Your customers won't wait for world-class service and neither should you. See how a next-generation AIOps application can help you establish reliable automation across all layers of service delivery to improve the customer experience and optimize operations.
Fill out the form to schedule a time and send your results to a VIA AIOps representative.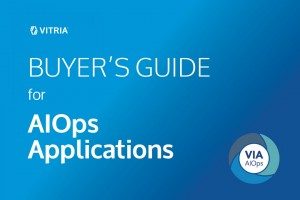 Schedule Your Consultation